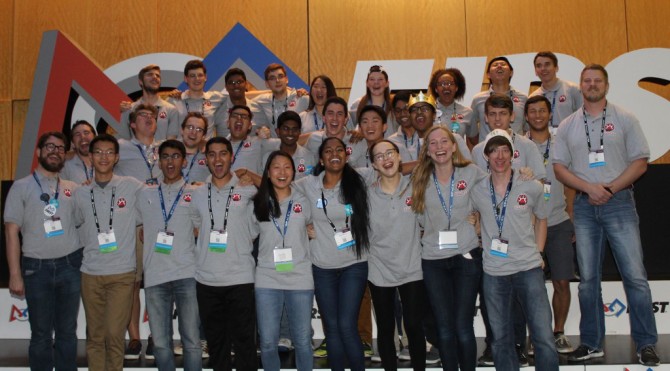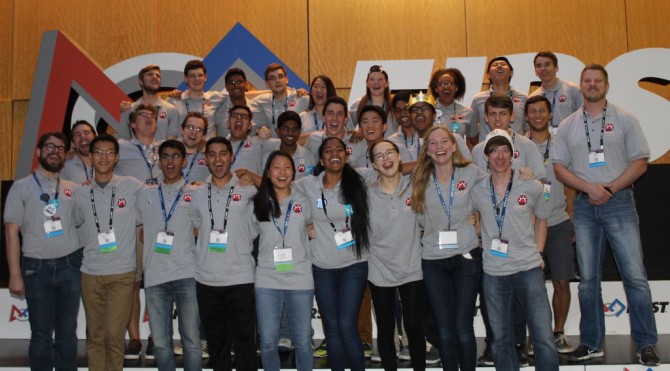 25 May

Regal Research – Supporting Plano HS Robotics Team

PLANO, TX , May 18, 2016  – As part of its community outreach program, Regal Research and Mfg Co recently provided custom precision metal parts fabrication for award the award winning Plano High School Wildcats Robotics Team.  The team, comprised of 30 local students, were tasked with designing a competitive robot that performs specific tasks, both manually and autonomously. After months of work, the Wildcat Robotics Team won the 2015-2016 Rookie All Star Award at the Dallas Regional FIRST competition, which qualified them to compete in the FIRST Championship competition in St. Louis, Mo where they had a solid finish.  Regal has a rich history of working with community leaders, helping local charitable organizations and reaching out to future local talent.  The entire Regal Research team would like to congratulate the Wildcat Robotics Team members for their outstanding accomplishments.  For more information on the Wildcat Robotics Team, please visit their facebook page located at https://www.facebook.com/WildcatRobotics6171.

About Regal Research and Mfg Co:

Regal Research and Mfg Co is a Plano, TX based contract manufacturing firm that provides full service mechanical parts fabrication and product manufacturing to the Aircraft Interiors, Industrial Automation, Defense, Medical, Telecom and Cleantech markets.  Primary services provided from their 200+ person, 300,000 total sq ft operation include electromechanical assemblies, electronics box build assemblies, product testing, sheet metal fabrication, CNC machining, welding, metal plating, painting, powder coating, silkscreening, panel wiring, harnesses, testing and final product packaging.