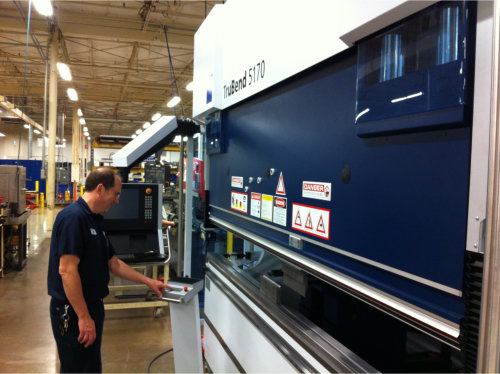 28 Mar

Regal Expands Machining Operations

WOMAN OWNED CONTRACT MANUFACTURING FIRM EXPANDS CNC MACHINING DEPARTMENT IN PLANO, order TX

PLANO, TX , March 28, 2013 – Regal Research and Mfg Co "Regal" today announced that it is expanding its operations with the addition of a third shift and five new pieces of CNC machining & lathe equipment, investing over $1.1 million in its Plano, TX operations. Regal is presently hiring skilled machinists for all shifts as it continues to ramp up production capacity.

Regal's total CNC machining center count now stands at 18 along with 4 CNC lathes at its 200,000 sq ft mechanical & electronics contract manufacturing facility which now includes five axis machining capabilities.

"This expansion compliments our sheet metal and electromechanical assembly service offerings and allows us to meet the increased machining demands of our customers", said Mike Powell, Executive Vice President of Regal Research and Mfg Co. "While Regal has gained the reputation as the premier full service electromechanical manufacturing solutions provider, we continue to see strong machining demands across all market segments".