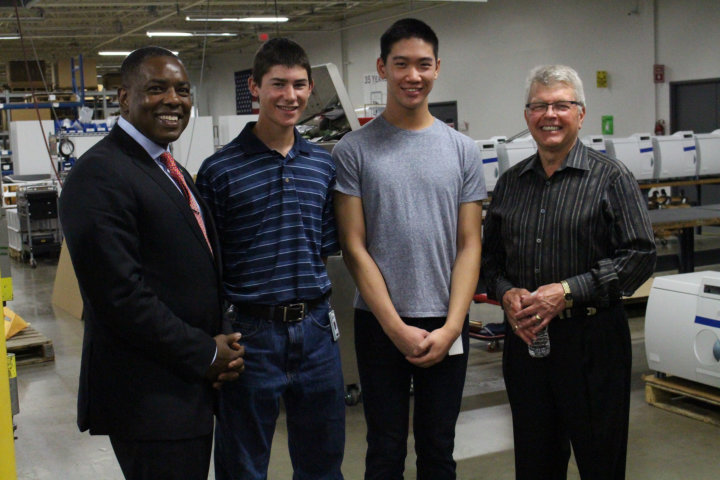 21 Jul

Plano Mayor Visits Regal Research

PLANO, TX , July 21, 2015 – Mayor Harry LaRosiliere of Plano, TX visited Regal Research today for a firsthand look at Regal's participation in the Mayor's Summer Internship Program for the city of Plano. Select students from the Plano area participated with local businesses to gain valuable work experience in fields related to their interests. Henry Davis and Andrew Lu were the interns that worked at Regal on various job assignments in the manufacturing departments.

For more information on the Plano Mayor's Summer Internship, please visit planomayorsinterns.org or Hendrickscholarship.org.