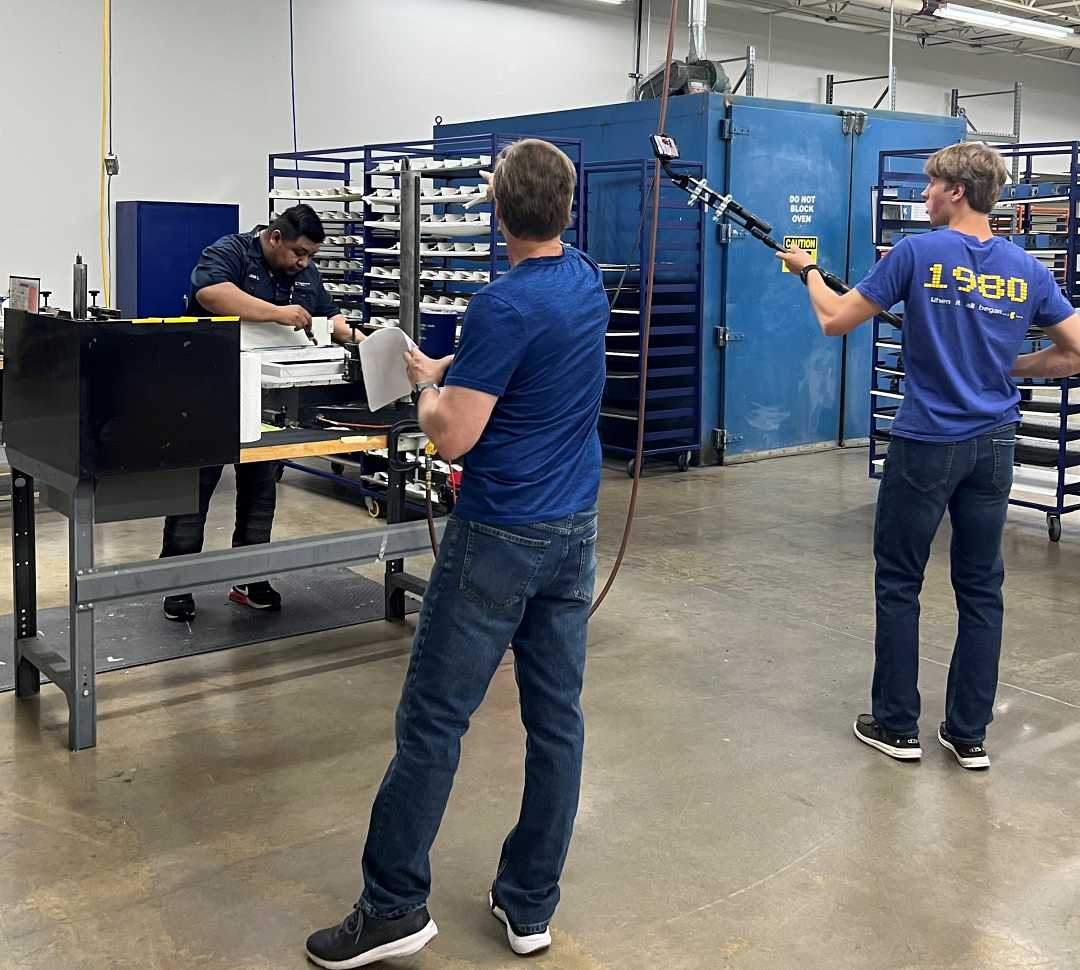 10 Aug

2023 Regal Research Student Summer Work and Internship Programs

PLANO, TX , August 10, 2023 – Each year, Regal Research and Manufacturing creates a select number of positions for high school and college aged students to gain experience in the field of manufacturing. This year was no exception with three students participating in different disciplines within the company. Christian Gonzalez and Nomar Delgado worked under Regal's Summer Student Work program in the Mechanical Assembly and Product Packaging departments respectively. Michael Imbler participated under Regal's Summer Internship program in the Sales and Marketing department, where he assisted in the creation of two new promotional videos that were recently published on the company's homepage at www.RegalResearch.com. "Providing hands-on experience for our youth is vital for the development of not just our future workforce, but for our entire community. Our hope is that more and more manufacturing companies will join is in promoting those hard working kids that have a desire to explore manufacturing as a career." said Teresa Powell, Board of Directors member at Regal Research and Manufacturing.

About Regal Research and Mfg Co:

Regal Research and Mfg Co is a Plano, TX based contract manufacturing firm that provides full service mechanical parts fabrication and product manufacturing to the Industrial Controls, Medical & Mobility Carts, Aerospace/Defense, and Semiconductor Equipment markets. Primary services provided from their 400,000 total sq ft. operation include electromechanical assemblies, electronics box build assemblies, product testing, sheet metal fabrication, CNC machining, welding, metal plating, wet painting, powder coating, silk-screening, panel wiring, harnesses, testing and final product packaging and warehousing.

More information about the company is available at www.RegalResearch.com. To learn more about employment opportunities, please submit your resume to careers@regalresearch.com.